Corporate Business Service
S & T Associates CPAs provides Corporate Business services in Texas. Tax Services, Accounting & Bookkeeping Services, Business Consulting and Payroll and Audit Services in Houston, Texas and Best CPA firm in Texas. Our Corporate Business Services assists startups with advice on evaluating growth plans, facilitating regulatory compliance, and creating and developing internal policies and systems.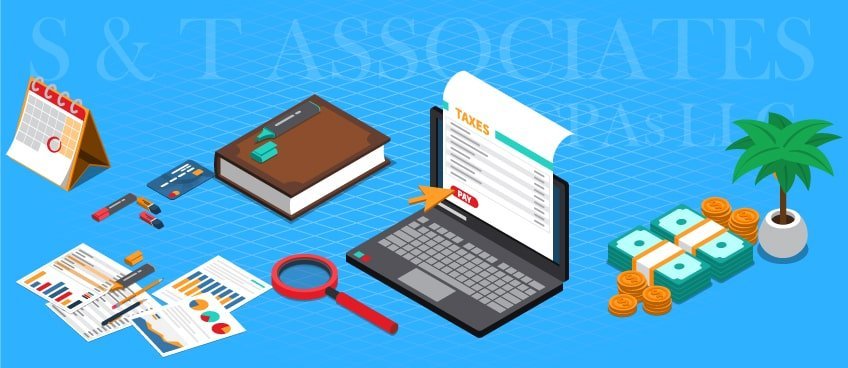 With a combination of knowledge, expertise, skills and a multidisciplinary team, we handle Corporate Taxes for medium and large businesses. Our accountants skillfully and intricately handle all the business taxes, from basic to advance, to better align your financial and business goals. We provide specialised services payroll tax and accurate tax filings that work best for your corporate environment. 
Keep your data organised, avoid manual updating, track profitability in real-time and harness the power of technology for managing business accounting activities. We assist our clients by integrating technology into training and seamlessly using it to avoid any loopholes in the financial tract. 
Financial administration requires skills and experience, or your efforts could turn out into a bay. Our experts help you elevate your financial functions, gain better financial visibility and offer scalable accounting. Unburden your team and stay updated and compliant with Corporate Payroll services. 
Audits are the bedrock of our client's financial system. Using leading-edge technology and skilled professionals, we deliver high-quality audit that helps improve your business performance and gain valuable insights to illuminate an enterprise's current state. With state-of-the-art accounting auditing and advisory, get deeper insights into business complex and minutes issues.
Why Choose us?
We focus on maintaining profitability and capitalizing on new growth and opportunities. With deep expertise in enterprise reporting, accounting, analysis, and planning, we help design, transform and manage operations that deliver worthful business outcomes. We stand out in the industry due to some of our capabilities including:
Team of tax specialists
Dedicated, professional, highly experienced, global, and an expert group of advisors that work together to deliver results par excellence.
Skilled resources with years of experience in handling different jurisdictions
Handling a spectrum of tax services, including business and corporate tax.
Every corporate structure is different, and so are business tax needs. If you are looking for better-tailored tax preparation services, SNTCPA helps you to meet your goals and exceed your expectations.
Set up a consultation today or contact us to schedule a meeting